Sissy Spacek received her fifth Oscar nomination for playing Babe Magrath in Crimes Of The Heart.
Crimes Of The Heart certainly has a way with annoying it's viewer endlessly with enough Southern values to drive them crazy however it's still a charming piece of work. With the help of three of the great actresses of that era, the film becomes better then one might expect. It is annoying and mostly full of over the top dialogue, but still there is a charm about it that keeps the viewer engaged in the story. The story of three sisters: the oldest sister who is turning into an old maid, the middle sister who has tried to make it in Hollywood, and the youngest sister who has just shot her abusive husband.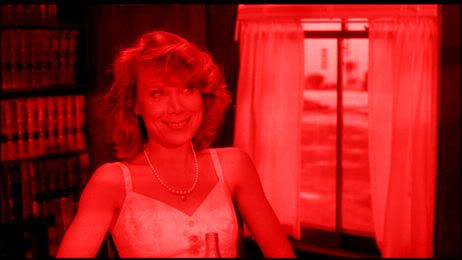 Sissy Spacek plays the youngest sister, Babe Magrath. She is a mostly kooky character who suffers from a facade of eccentricity that she uses to hide her real loneliness. When she shoots her husband, it's a moment of relief and tension - as she offers him lemonade basically right after trying to kill him. Sissy Spacek decides to make Babe kooky, but not crazy, always aware of her situation and her relationships with her sisters. They all love each other, but like all siblings, it takes them awhile to actually show it.
Babe is such a character on her own, Sissy Spacek really just has to find the perfect balance of black comedy to hold throughout her performance. Her random craziness is really just her own way of dealing with her own insecurity and self-loathing that forever haunted the girls' mother. Spacek's performance isn't necessarily funny, it's more of a charming performance that she tries many things with. Sissy Spacek gives a nice, illuminating performance the fills the screen with eccentric and electricity - she is fantastic at showing the many shades of an already complex character.