Lee Remick received her only Oscar nomination for playing Kirsten Arnesen in Days Of Wine and Roses.
Days Of Wine and Roses may not exactly be a gritty depiction of alcoholism, but it certainly is one that should be admired. What starts a little corny, ends up being a thoughtful and even realistic tale of alcoholism and how it destroys lives, not just the victim himself. A very successful public relations manager who has a very bad drinking problem, meets a sweet, delicate woman who he falls madly in love with. They marry, but she stands in the way of his drinking, so under unfortunate circumstances, he introduces her to drinking.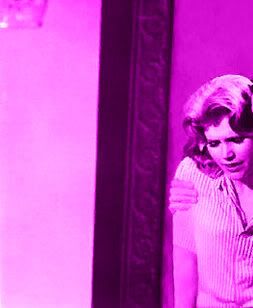 Lee Remick has a huge character arc to discover. Kirsten starts out as a very insecure secretary, she initially rejects Joe, but she quickly falls fast for his wicked charm. In the beginning, we see a very delicate woman, who has likes to have fun and be made felt special. She has an odd addiction for chocolate, and Joe sees right through this - he introduces her to a special drink that mixes brandy with chocolate. Remick has a fascinating beauty that helps in the beginning - she's not frumpy, but she's not the special person she wants to be.
As Kirsten becomes more of an addict, Lee Remick successfully carries herself wonderfully. When Jack Lemmon and Remick are having funny, drunken conversations with each other, there is this overall sour mood in the film. These people are not having a good time, they are pathetic. Remick shows so many shades of pain throughout her character, including an overall desire for Joe to accept her.
Painful in many ways and subtlety showy without having to reduce to hysterics, Lee Remick is haunting and terrific in a difficult role. She has to successfully carry her arc from delicate secretary to pathetic drunk, even with a twist of romance in between.