Geraldine Page received her third Oscar nomination for playing Alexandra Del Lago in Sweet Bird Of Youth.
Sweet Bird Of Youth is a magnificent work of Tennessee Williams. It is delicious in detail and beautiful in storytelling. The story of a self-professed gigolo who makes his way back to his hometown. While courting the most powerful man in town's daughter, he brings with him a faded movie actress who dreams of her past. What follows is an unbelievable tale that only Williams could have concocted.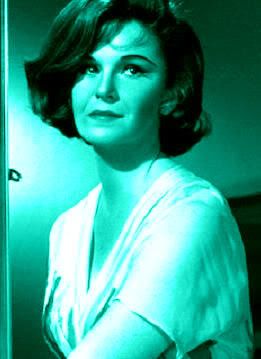 Geraldine Page seems like an odd choice to play a sexy actress. It's amazing how much sex appeal she does bring to the performance, and wisely downplays it because Alexandra is a filthy person, who spends most of her time in a drunken stopper. The main character, Chance, is just using Alexandra to get further ahead in her newly found acting career. She never realizes this, so what follows is a vain attempt to please Chance. Page magnificently reaches for the stars with Alexandra - a perfect mix between drama and even humor.
She makes this character so sympathetic, yet in many ways, unlikeable. She's running away from everything, until she finally has no idea what her next move will be. Geraldine Page makes her so incredibly interesting and irresistible on screen, that we can never forget about her when the movie goes on focusing on Chance. It is over the top in many ways, but then again, isn't Alexandra? Doesn't she know she has an off the wall personality and she will do anything to feel special again?
Geraldine Page excels in terrific material. She successfully manages to get her character's intentions, fears, and needs across to the audience without making it all over the top.