I've been keeping very quiet about this year's race, but since the nominations were announced this morning, I figured it would be the perfect time to open my mouth, Mo'Nique style.
Were should I begin?
The first movie I saw this season was The Kids Are Alright - why exactly was Mark Ruffalo nominated? His performance was passable. Why not Julianne Moore? Her's was easily among the year's best acting.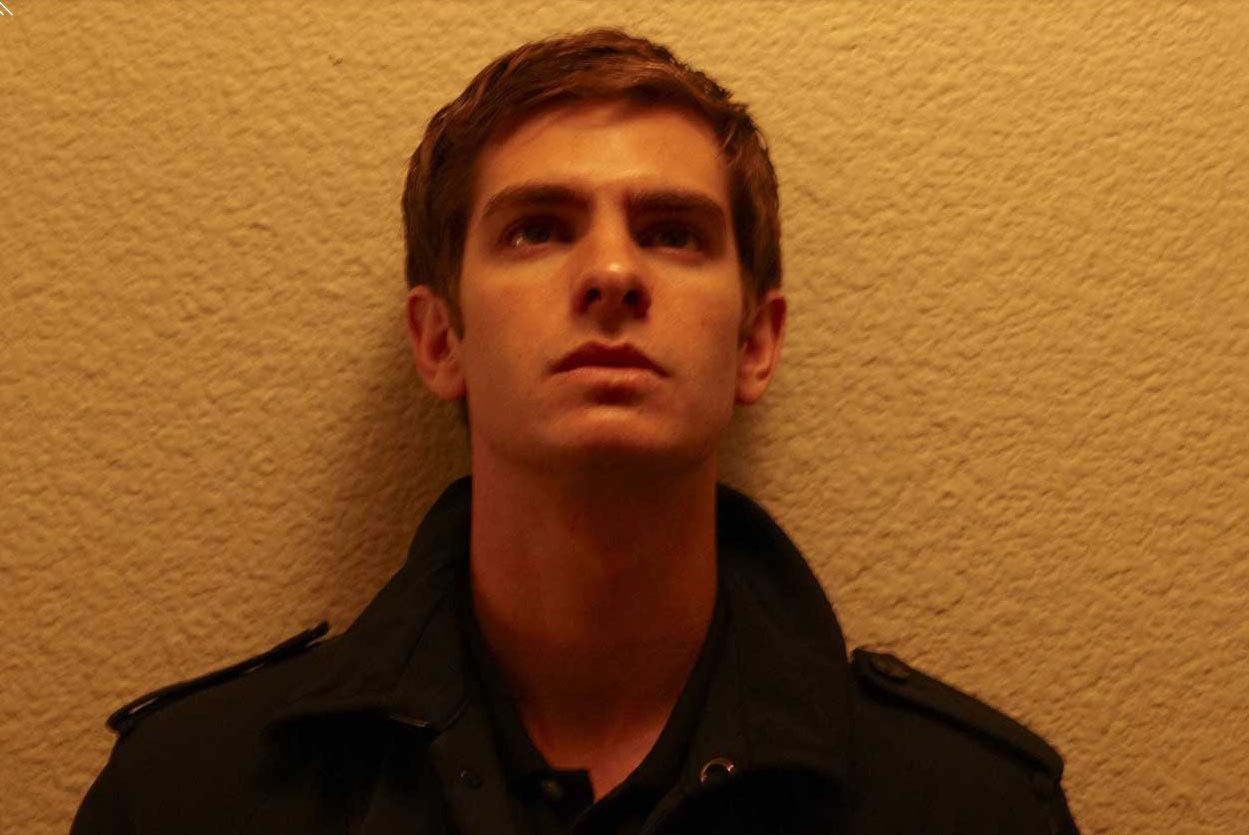 Academy: Too much crack and speech therapy?
Then, I ventured into The Social Network. A terrific film, which will be worthy of it's eventual Best Picture win. BUT, it's a cold day in hell when the Golden Globes have better nominees then the Oscars. Andrew Garfield gives the best supporting actor performance in YEARS, and would easily get my vote, but apparently, showboating (Geoffrey Rush) and subtly terrible crack addiction (Christian Bale) are better then naive, beautiful emoting (Andrew Garfield).
Jeremy Renner was terrific in The Town, but since Garfield was left out, John Hawkes now has my support. He is simply terrifying in Winter's Bone by being both villainous and sympathetic. Unfortunately, I think Garfield was sacrificed for Hawkes nomination...
I guess I should have suffered more...
Which brings me to Best Actor: ummm, Ryan Gosling, anyone? Wait, the Globes nominated him...but, here we have beautiful emoting passed over for....bad acting, bad foreign acting, and wait, bad remake acting!
What is with this True Grit love? It's hardly better then the original, and Jeff Bridges really does the impossible: he makes John Wayne's performance actually look good...
Javier Bardem's performance is all over the place, it literally left me speechless at it's varied badness. He has moments where the camera just lingers and instead of showing some kind of shading, he plays the character's emotions...terribly, I might add.
Besides withering and screaming in pain for 2 hours, what exactly does James Franco do in 127 Hours?
The eventual winner, Colin Firth, is AWFUL. The most obvious display of Oscar baiting I've ever seen. I don't usually quote Bill Maher...but "English monarch with a speech problem who must overcome it to fight the Nazis? Give him an Oscar now!"
Even though he hardly impressed me, I suppose Jesse Eisenburg has my vote...
I hate the Academy...
Oh wait, we have ANOTHER incredibly surprising snub! Mila Kunis was far and away my favorite nominee all season. To see her nominated, well everywhere, had me happy all through these awards shows. But, of course, the Academy must have some kind of vendetta against me, because she was left out.
I've decided to review the supporting ladies here very soon, but to my avail, I'm left with this wet rag of a list of nominees. Not to spoil the surprise of you readers, but they were all [enter Mo'Nique screaming here].
Like all the other movies this year, what is with this Fighter love? I've only seen this story told about 50 times...Same with The King's Speech? What in the world is so special about it?
Unbelievably, I have no complaints about the Best Actress category. I guess the Julianne snub was inevitable, so I'll shut my mouth for now.
10 slots for Best Picture, and THAT'S what they chose?
I really need to relax...




To be perfectly frank, I couldn't give a damn about the Oscars this year. Luckily, I'm stuck in another time reviewing things like The Lion In Winter and actresses like Katharine Hepburn (no Hailee Steinfelds where I'm at). But, I'm still going to do it anyways: so expect Best Supporting Actress and Best Actress reviews from me - I'll hate it, but the job must be done.
The Academy have really shown their ugly side this year, falling for the most obvious bait, and ignoring the performances that aren't begging for awards.
So, relax for now...maybe Mila the Swan can steal her Oscar and Andrew Garfield can yell "ACTOR UP, ASSHOLE" at Christian Bale when he wins. Maybe Colin Firth and Jeff Bridges can fight each other for who can be the worse interrupter of talking, and Javier Bardem can stare at them like he's about to die. Maybe Hailee Steinfeld can bring all the young actresses who could have played her part better, or do they have room for every actress under the age of 13 at the Oscars? At least the Best Actress race is fantastic. And now I will calmly shut my mouth, and try to imagine this never happened...
Watch out Academy...