Marsha Mason received her fourth Oscar nomination for playing Georgia Heinz, in Only When I Laugh.
Only When I Laugh is an entertaining film, about Georgia Hines, a failing Broadway actress who has a major drinking problem. She has tumultuous relationships with her daughter and friends.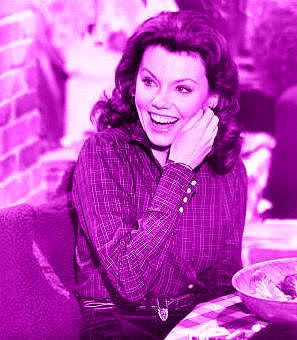 Neil Simon's writing is pure and palpable, and cast is his heartthrob Marsha Mason. She hit a high note with The Goodbye Girl, and amazingly, she was able to give another incredible performance in Only When I Laugh. In the very first scene, we learn Georgia is a mess with her emotions. She loves booze, but hates being an alcoholic. Once she is let go of her rehab, she tries her best to struggle with her very needy daughter who wants alot of her mother, as well as her needy friends, whilst trying to stay off of booze.
Marsha Mason, like in The Goodbye Girl, walks a fine line between drama and comedy, and again, she's perfect. Her Georgia is not a perfect woman, by any means, yet she struggles to be so much. Once she has a relapse, these scenes are humorous as well as sad, because we're watching someone give up on everything for a little booze.
For what it's worth, she gets the most of her witty dialogue, perhaps a little too much. Neil Simon is great, but it's not hard to realize why the original play was a flop, the writing becomes a little too much after awhile. But, Marsha is never over the top or too much. She creates such a tragic and wonderful portrait of a woman struggling with many problems. Marsha Mason was her (ex) husband's favorite, and she is the perfect Georgia. A wonderful performance.