Jane Alexander received her second Oscar nomination for playing Judy Hoback, a bookkeeper, in All The President's Men.
All The President's Men is another masterful, brilliantly etched film, about the Watergate scandal of the 70s. It follows reporters Woodward and Bernstein, and how they are trying to get the truth out of the secretive government. Like Network, the littlest details help make this movie absolutely exciting and brilliantly made. However, Jane Alexander is no Beatrice Straight...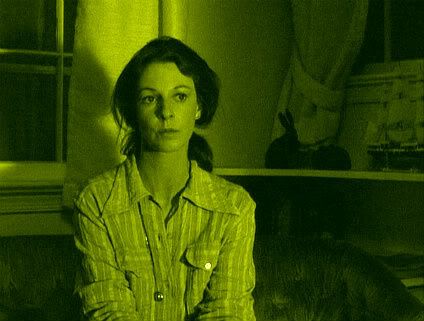 She plays Judy Hoback, a bookkeeper for the Committee to Re-elect the President. We meet her when Carl Bernstein goes to her house to get secret information from her about Watergate. She doesn't even want to let Bernstein in the house, she's so afraid of this "secret" info she has.
I usually love these small performances, but the sad fact is, this performance is simply...nothing. With less screen-time then Straight and 2 scenes that are more of an acting exercise then a real performance. Judy is really the first big break in the story of Watergate, but there is no emotion showed by Alexander. Her first scene could have been a major dot in the movie, full of tension and emotion, instead we get this robot Jane Alexander telling how she's SO SCARED.
And her second scene is about as intense as seeing Straight's second scene (i.e. her head). It does astonish me that Alexander received a nomination for this...I mean, at the end of the movie, does Jane Alexander small, boring, two scenes still resonate with me?
In some small way, I'm glad she didn't go over the top in her big scene, but she could have at least been interesting.