Irene Dunne
received her second Oscar nomination for playing Theodora Lynn in Theodora Goes Wild.
Theodora Goes Wild is a very funny film about a Sunday school teacher, Theodora, who is writes a sexy novel under an assumed name. When the novel becomes huge, she travels to New York City to try and get signed to a contract, where she goes "wild". Unintentionally, she gets drunk at a party and ends up being blackmailed by the illustrator of the book, and comedy ensues.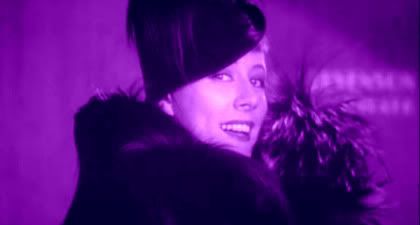 Irene Dunne seemed to be really at home in comedies. She had a comedic timing that few could touch. She walks a fine line between comedy and drama, and nails it.
The script isn't really terrific, but Irene Dunne gets the most of the material. She has to be very prime and proper while hiding her very "wild" secret life. And the chemistry between her and Melvyn Douglas is great! The two of them make a great comedic pair. She's got sarcastic remarks and she hits the mark with them, unlike Luise Rainer who seemed very lost with her humorous lines.
In terms of difficulty, Irene Dunne's performance doesn't look hard. In fact, she pretty much sails through this movie with her charm, but it's a wonderfully funny, charming performance and she does deserve some credit for not totally falling on her face when it came to handling drama and comedy. So, again, I find it hard to say it's an amazing performance, but she definitely gets alot of the material and an incredibly charming performance.