Beatrice Straight
won the Oscar for playing Louise Schumacher in Network.
As I said in my review of
Faye Dunaway
, Network is a masterful piece of work. From the littlest detail to the biggest, it's perfect in many, many ways. And one of those little details, is Beatrice Straight.
She plays Louise Schumacher, wife of Max, television executive, who life has become indulged in a mad world where people are angry and even, crazy. It's hard to not talk about Straight, without mentioning, out of the 73 winning supporting actresses, she ranks as the shortest, with only about six minutes. But, I urge everyone to remember, it's about quality, not quantity. And talk about quality...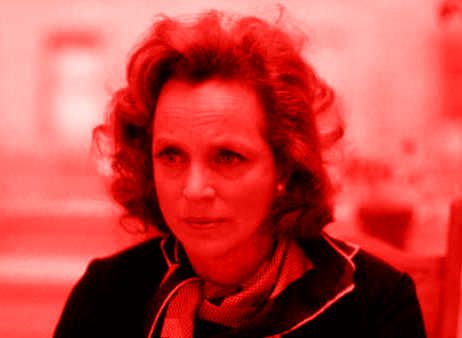 In her first scene, she walks around her apartment, and looks relatively happy and loving. Her next scene is the back of her head, but who could have imagined what came next? Max confesses his bizarre affair to Louise, and Straight extracts more emotions in her brilliant monologue about how she won't give him up. In this scene, we learn she doesn't hate Max or want to end their marriage, she is just venting her anger and frustration about how he won't show her any respect. It is simply, one of the best acted scenes ever. So, it's incredibly easy to see why the voters went with her. You feel so much pain and anguish watching her talk about how much he has hurt her.
So, the eternal question is, can ONE good scene, no incredible scene, get you an Oscar? And yes, would be the answer. If it's on the same level as this, the performer should be recognized for the emotional intensity or truth they brought to a small, but important role. Which is another brilliant think about Paddy Chayefsky...in any other Hollywood movie, we would never see the suffering wife or her feelings, all we see the hyper affair, and not the people who are truly affected by it.
A passionate and incredible piece of work.