Bette Davis received her ninth Oscar nomination for playing Margret Elliott, a faded actress, in The Star.
The Star is about an aging actress, Margaret, who will do anything to restart her career. She's bankrupt, she fails at every new project, and she has trouble accepting her life as a star, is over.
Bette Davis was the perfect choice to play Margaret, since in reality, this role was very close to her own life. She was struggling big time when she accepted All About Eve, and that was the one picture that put her back into the limelight. Here Margaret is doing the same thing, she needs one picture to make her a star again.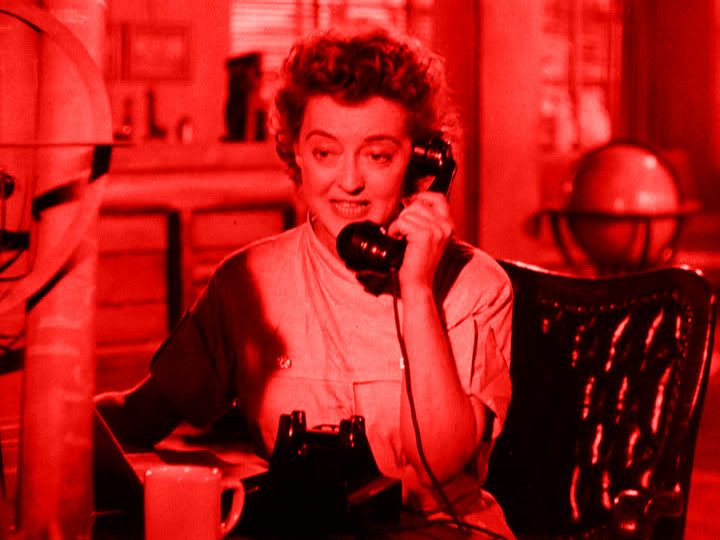 During this time after 1950, it seems like Bette was begging for an Oscar, and The Star is no exception. She uses all of her abilities, voice, eyes, everything to make Margaret very divaish and bitchy. She's loud, she's hyperactive, and she holds no bars.
But, it never goes over the top. Including one fascinating sequence where she is trying out for a new role, and Bette plays it like a young teenage girl. It's so ridiculous, but we have to remember...this is why her career is dying, because she's lost all her acting skills (Margaret that is).
Margaret is also struggling with her ex-husband and her lovable daughter. She truly loves her, but she will do anything for her career. This proves a foundation for Margaret, she wants to have this normal life with her daughter, but she will never give up her star.
Bette Davis's best moment comes when she gets drunk and drives around Hollywood with her Oscar. It's a bizarre, incredibly well made scene that is probably the reason Davis got nominated in the first place.
Bette Davis does a great job at portraying a faded actress worst problem, her career. She also does great with Margret's depression and determination with being a star. Maybe a bit hyper in most scenes, but still a great job.