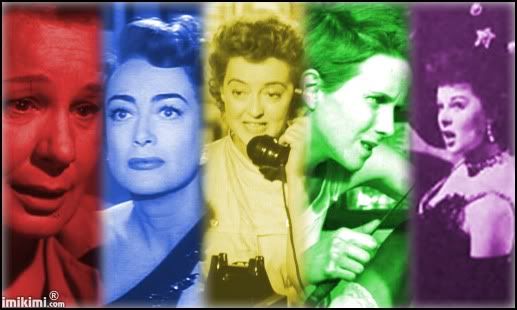 ---
- Julie Harris' stage roots show throughout the course of her performance, forcing her performance to be to brutally bombastic, without any shred of believability. It also doesn't help she fits nothing the character needs.
- Susan Hayward works overtime to put her character's insecurity, yet determination fully on the screen. She has some moving scenes, typically, but here is a stain that steps on her performance where her performance comes off as being insincere.
1.
Bette Davis in
"The Star"
- In a role that goes far beyond the page, Bette Davis is delicious in the juicy, spicy role of a fading actress who is trying to revive not only her career, her her life as well. Try imagining All About Eve, but with more eccentrics.
---
Honorable Omissions: Katharine Hepburn in "Pat and Mike"