Marsha Mason

received her second Oscar nomination for playing Paula McFadden, a struggling dancer and single mother in The Goodbye Girl.
The Goodbye Girl tells the story of Paula McFadden, a struggling dancer and single mother, whose ex-boyfriend has sublet their apartment to a struggling actor (Richard Dreyfuss).
Paula is having a very hard time, with everything. When Elliott enters her life, she makes it very clear, she doesn't like him. Through both of their struggles, it brings them closer together.
Marsha Mason is a bright light as Paula. She never tries to make the audience sympathetic to her character, and her the constant bad luck that befalls her. She shows Paula is a smart, dedicated woman, but lonely, and wanting more from life that she knows she'll never have.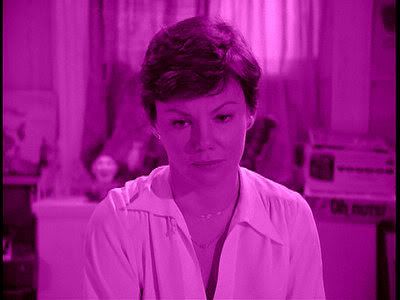 She's goes from one sad situation to another (including a very heart-wrenching scene where her purse is stolen), and Marsha Mason is still able to infuse a certain kind of energy within her work.
When a performer is able to inject humor within their powerful drama, I commend it, and Marsha Mason's performance is a prime example of this. She has the most witty lines and Marsha always says them with class and charm. When their relationship soon hits a new level, Paula is genuinely happy, but she forgets what actors do to her life...
Mason in the last scenes are nothing short of amazing. She has a quiet breakdown over her new found love for Elliott, and Mason really nails the emotions Paula has for Elliott.
Marsha also gets a big plus for working with Richard Dreyfuss. He's screechy and does nothing with his lines. I'd like to think his Oscar was really Marsha's, but whatever.
Marsha Mason gives one of the most charming performances I've seen. Never making Paula annoying or too pitiful, but always watchable and always lovable. Her performance might look easy, but I feel it was a challenge given her witty dialogue and her dreadful co-star.