Anne Bancroft

received her fourth Oscar nomination for playing Emma Jacklin, a ballerina, in The Turning Point.
The Turning Point is about a former ballerina, now mother (Shirley MacLaine), whose daughter is budding to be a ballerina herself, forcing her to confront her past.
Anne plays Emma, an aging, famous ballerina. She is trying to hold together her fading career as well as trying to develop her personal life. Emma is not young anymore, and she is disillusioned by the life that could have been.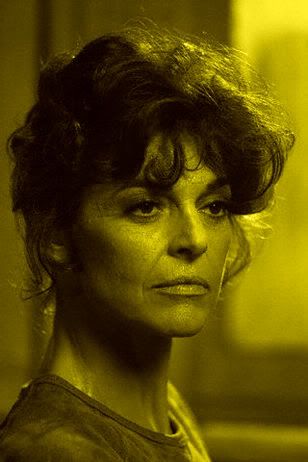 Anne Bancroft plays Emma with a perfect realization. She's just aging, not dying or losing anything, and Anne doesn't make Emma a pitiful character. But, her life soon begins to get worse. Her boyfriend gives up on her, and the ballet she's been aspiring for, she is no longer dancing in it.
The scenes involving dancing are not that good in my opinion. Anne is really trying, but it never looks natural, just trying.
But, the thing about Anne's performance is there's nothing flashy, or "Oscary" about her performance. It's a nice, quiet, very subtle performance of an aging ballerina who wants more of what she could have had years ago...a life. Her big moment comes when Bancroft and MacLaine share a cat fight for the ages.
Anne Bancroft only has about 25 minutes on screen (one of the shortest ever), and while I don't think the limited screen-time faults her, I still was wanting more from her. She does well with the character, and gives a nice performance, but I still wanted more.