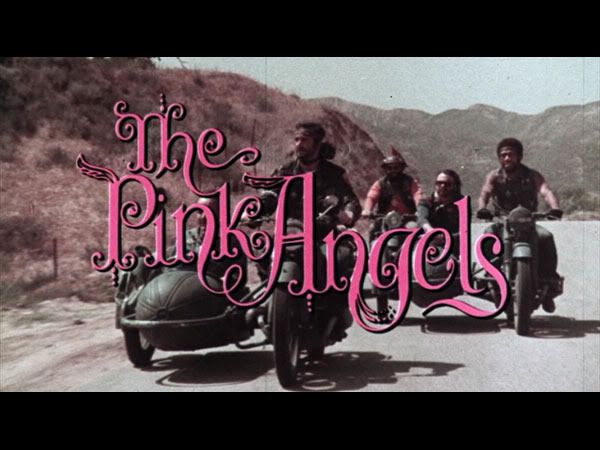 The Pink Angels is a very strange movie. I'm guessing that the filmmakers of this movie probably wanted to make some sort of satire based off of Easy Rider.
But, The Pink Angels is completely original, and very strange. The story revolves around six bikers who are on their way to Los Angles. We don't know why they are going, but we do know they are a typical biker gang. Soon, they have a food fight, and we learn that they are...gay, and they are on their way to a drag ball in LA.
The Pink Angels works as a comedy. It is funny, and the more dramatic parts (like the ending) work fine on their own, but like I said earlier, I think the producers wanted to make some parody movie of Easy Rider, because in a way, it's just like it.
But, there are alot of good things about the movie. The acting is top, the production values are surprisingly good, and the folk music that plays sounds like Don McLean's less talented little brother, but it still fits in fine with the atmosphere for the movie. I like that Pink Angels, took a risk and did something different, showing a group of gay bikers and how the "man" is coming down on them. For all of this, I give it a:
A+