Lynn Redgrave

received her first Oscar nomination for playing Georgina, a vivacious, but homely young woman.
Georgy Girl is a dated movie, it's one of those "had to be there" type movies that centers on the early 60s culture of London, and it's pretty obvious Lynn Redgrave's performance must be "groovy" in order to comply with this.
Georgina, is, well a bunch of things. She has no talent, yet she has musical skills. She's not pretty, yet men find her irresistible, it's all very erratic. But, Georgina apparently thinks all of this. She knows she has her limits, but the world is becoming more and more fond of her, including her parent's boss played by James Mason. He is about 50 and has been watching her grow up, and has always been keen on her...but now, it's turning romantic. Lynn Redgrave handles these scenes very well, she let's Georgina grow, instead of making her burst out there with her oddity.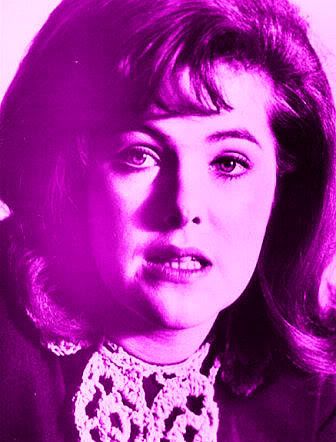 Her roommate is a cold, careless woman, whose only worries are boyfriends and abortions. Her new husband soon takes a liking in Georgina, and the two start a relationship. And here's where my problems with this performance arise. First of all, I find it hard to believe such a homely and pudgy woman would have all of these men chasing after her. And Redgrave doesn't do anything like making Georgina surprised or pleased at all of this new found attraction, she just lets it flow.
Another problem I had was with some dance scenes, that seem completely out of character with the character. There's also the scenes with her roommate Meredith, Charlotte Rampling completely dominates these scenes (and deserved an Oscar nomination) and Redgrave really never plays off of her well. I also think Redgrave has a hard time handling Georgina's emotions. Sometimes the scene calls for Redgrave to be sad, yet she never seems to be sad, and all of those faults lie with Redgrave.
But, her scenes with Mason are really good. She stays a bit quiet and lets the scene happen, instead of letting Georgina's quirks come out. I also think she quite good in the ending once she finally decides to marry him. Again, Redgrave brings out her friendliness and odd beauty here, and again, she is quite good. She also has some great scenes where she is taking care of her roommate's child, who she has grown to love.
However, it's an extremely weird performance to rate. She is quite charming in some scenes, and dreadfully annoying in other scenes. But, overall I was taken with her Georgy.