Bette Davis received her eighth Oscar nomination for her role as aging, diva actress Margo

Channing

in All About Eve.
Margo has long been one of the best actresses on the stage, but she's beginning to show her age. Soon, her a woman named Eve, who claims to be her biggest fan, enters her life and soon, things start to change.
All About Eve is often

referred

to as Bette Davis's best performance, and I would have to agree.
Bette Davis's career was going through some trouble around this time, and the role fits her like a glove. Every line reading, every

movement

, Bette Davis nails it.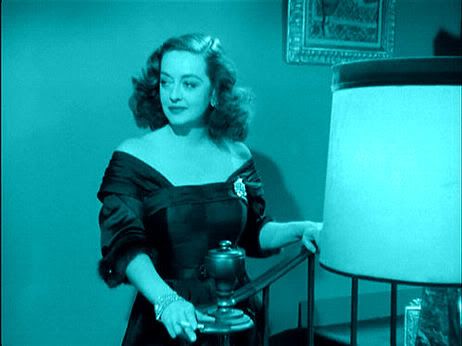 Margo basically is a diva in the beginning, clinging to her fading career, and her theater friends. Once Eve enters the picture, she starts to be more bitchy, more annoying, because she can see, before anyone else, Eve is up to something. Margo isn't just having trouble on the stage, she is having problems with her personal life, and her director/lover Bill.
Like Anne Baxter, Bette Davis has some

underlying

current beneath her performance. Bette Davis injects so energy into her performance.

Everytime

she appears on screen, there is so much energy and lightening, it's fantastic.
Bette Davis was always an actress who could seem over the top, but never goes completely over. Margo is an over the top character, but it never becomes too much for me. She shows Margo's

insecurities

and her false shield she uses in public.
She outshines most of everyone in the movie, especially with Gary Merrill. But, her scenes with Anne Baxter are great, and both of them play well off of each other.
Bette Davis's best performance, of a betrayed, aging, diva actress, is a fantastic accomplishment that is unforgettable.